From 11th January you no longer need to take a PCR test after a positive lateral flow (LFD) test. 
Instead, you should isolate immediately. This is a temporary measure while COVID-19 rates remain high across the UK. Whilst levels of COVID-19 are high, most people with positive LFD results can be confident that they have COVID-19. 
On the sixth and seventh days of your isolation, you should retake lateral flow tests. If both tests are negative, then you can end your isolation.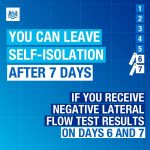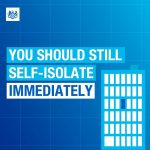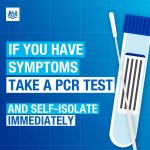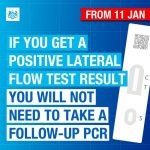 Remember, you should only take a lateral flow test if you do not have any covid symptoms.  
Symptoms include high temperature, a new continuous cough, loss of taste or smell or cold-like symptoms of sore throat and runny nose with the more recent variants. 
If you have any of these symptoms, you need to get a PCR test as before. 
Getting and Reporting a Lateral Flow test
A rapid lateral flow test is a coronavirus test you do yourself. It shows you the result on a handheld device that comes with the test.  
Lateral flow tests are free to order online, either for delivery to your home or collection from a pharmacy.  
You may also be able to ask your work, school, college, or university if they have supplies of LFD. 
You need to report all lateral flow test results online, both positive and negative. This helps reduce infection rates in your community and protect people at high risk of becoming seriously ill. 
This is a temporary measure while cases remain high.